Buttermilk + Shiso leaf + White soy sauce transforms the Green Goddess profile into an umami-rich, Japanese-informed dressing.
Millennials demand great food and noteworthy experiences. The eatertainment segment is upping the ante on fun food and appealing to many other segments at the same time
A global mash-up with North African flavors and ingredients such as slow-braised collard greens, potato, farmer's cheese, almonds and harissa
A distinctly Southern accent is showing up in diverse applications - taking a starring role in global mash-ups.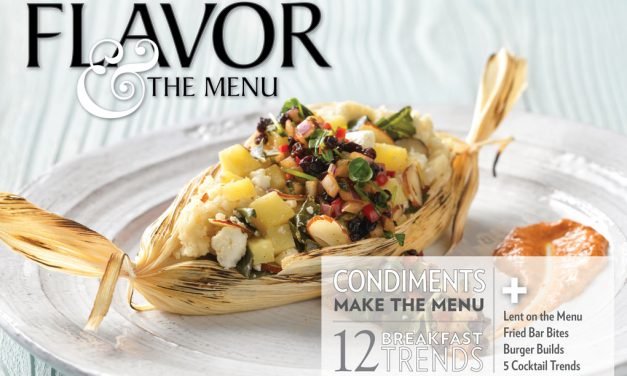 Welcome to the November-December 2017 issue from Publisher/Editor-in-Chief Cathy Nash Holley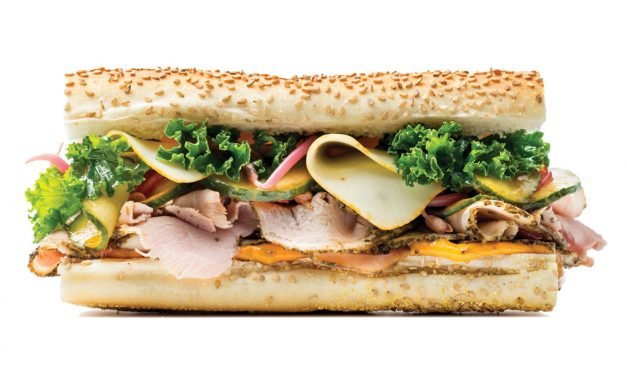 Hitching emerging flavors to familiar condiments builds craveability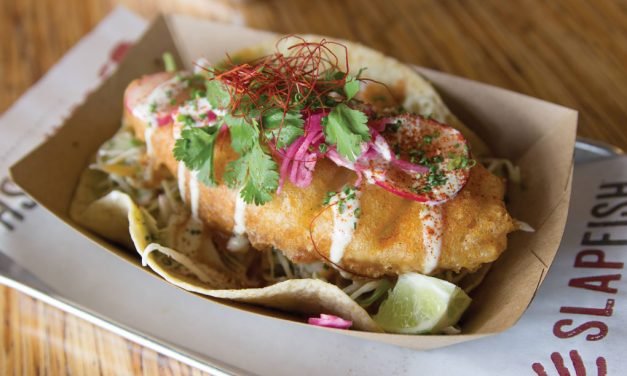 Lent brings big opportunity for boosting business while tapping into modern seafood strategies

Commodity boards harness the momentum of the bowl trend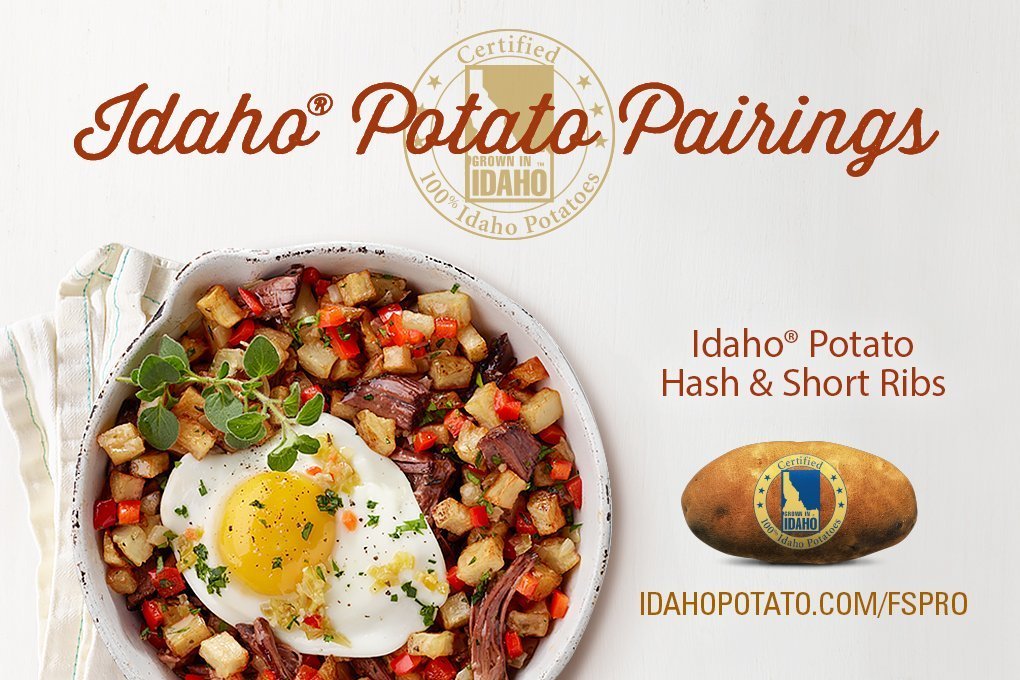 A hearty hash made with cubed Idaho® Potatoes, braised short ribs and eggs. A delicious dish that will really stick to your customers' ribs.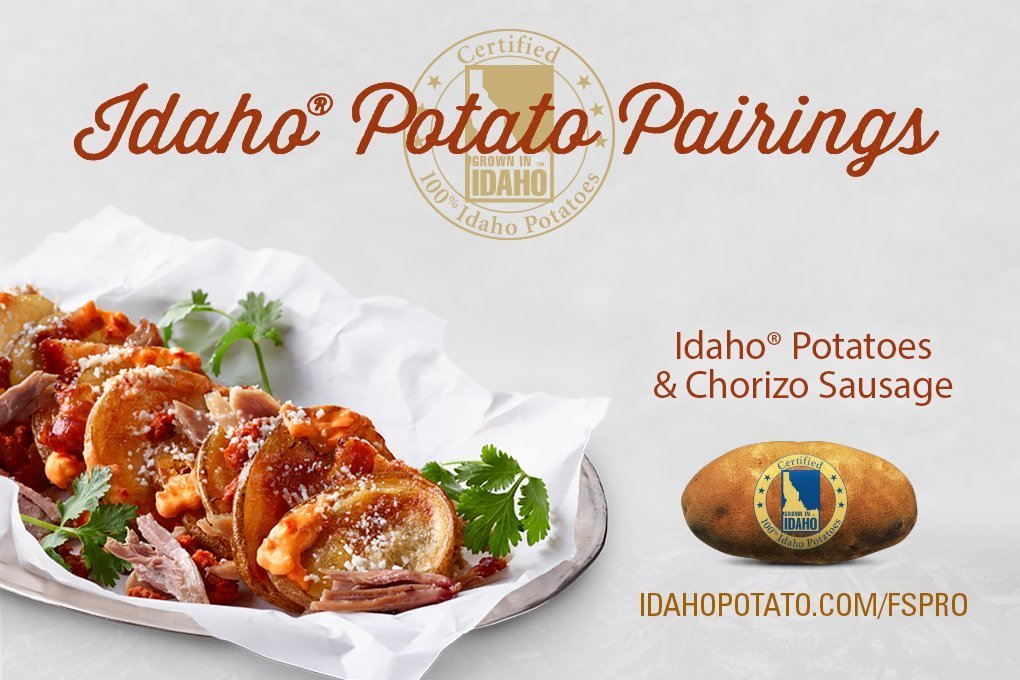 Pig out on these golden fried Idaho® Potatoes topped with mouthwatering carnitas, chorizo and bacon. Makes for a delicious starter dish or sharable plate.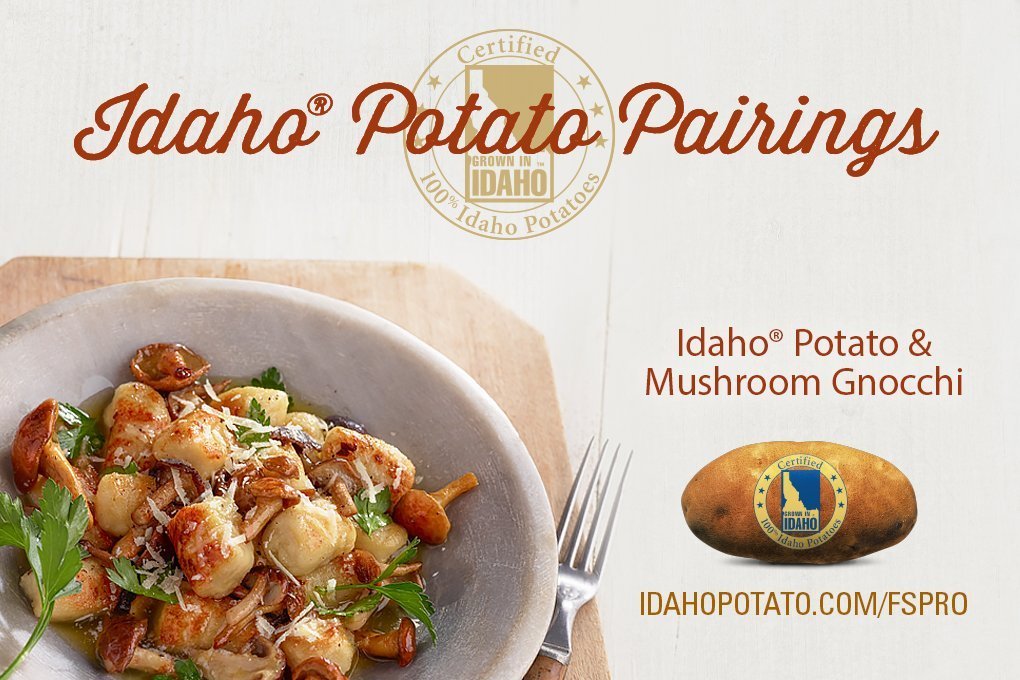 Hand-made Idaho® Potato dough is formed, boiled and browned with a savory wild mushroom melange.