It's a wide, wide world out there, rich with flavors and forms that promise adventure. Which ones are ready for menu translation here? Answering that question has become ever-more important, with today's diners—especially younger ones—demonstrating an eagerness for global flavor discovery. But that eagerness is tempered by their comfort levels.
So, as global mash-ups continue their impressive influence on modern menus across all foodservice segments, the ones that are hitting the mark are launched with a soft landing of familiarity.
Creativity, consumer insight and global trendspotting form a critical trifecta in successful R&D here. Commodity boards are particularly gifted in harnessing that trifecta. We asked a handful of them to share creative menu ideas that feature trending global profiles.
Sorghum's Moment
"Food is one of the best ways to experience the flavors of cultures around the globe, and this Sorghum Middle Eastern Bowl is no exception," says Doug Bice, market development director for the United Sorghum Checkoff Program. "It takes ingredients and flavors of a traditional cuisine and combines them with the ever-so-popular grain bowl for an exciting way to eat globally." In this fresh twist on traditional Middle Eastern cuisine, whole-grain sorghum is paired with lemon-and-garlic-brushed chicken kabobs, fresh produce, lentils, garbanzo beans and authentic flavors like cumin, parsley, cinnamon and red pepper flakes, creating a nutrient-dense bowl build with a distinct global profile. And it's an easy menu idea for this on-trend grain. "Sorghum is a global grain and perfect fit for flavors from around the world," adds Bice. "It has a neutral, nutty flavor and unique mouthfeel, allowing it to absorb the flavors and spices of any cuisine."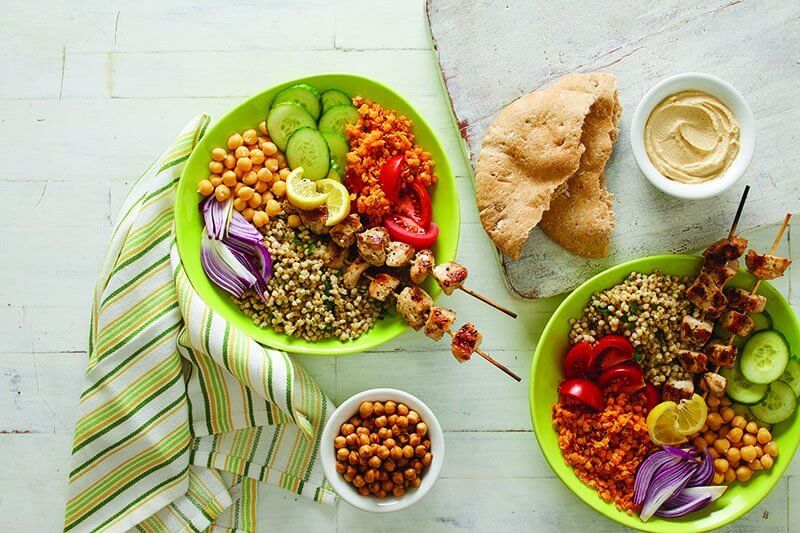 United Sorghum Checkoff Program
Sizzling Sisig
Sisig is an ideal bar snack or shareable dish and features a delicious balance of sour, savory, spicy and richness. This Filipino classic is traditionally prepared with a variety of pork cuts such as liver and head meats, but this Sizzling Pork Sisig features twice-cooked pork belly combined with aromatics, herbs and citrus, providing craveable layers of flavor and texture. "Diners are more familiar with global ingredients, and this is maturing into a desire to know more—breaking down generalized areas like Southeast Asia and pushing operators to explore more specific cuisines like Filipino," says Stephen Gerike, National Pork Board's assistant VP-channel marketing, "Consumers want to feel like they're having their own cultural experience, and it's great if the food tells a story. Anthony Bourdain has named Filipino food as the next big food trend, with sisig being the dish that will get consumers to fall in love with the cuisine."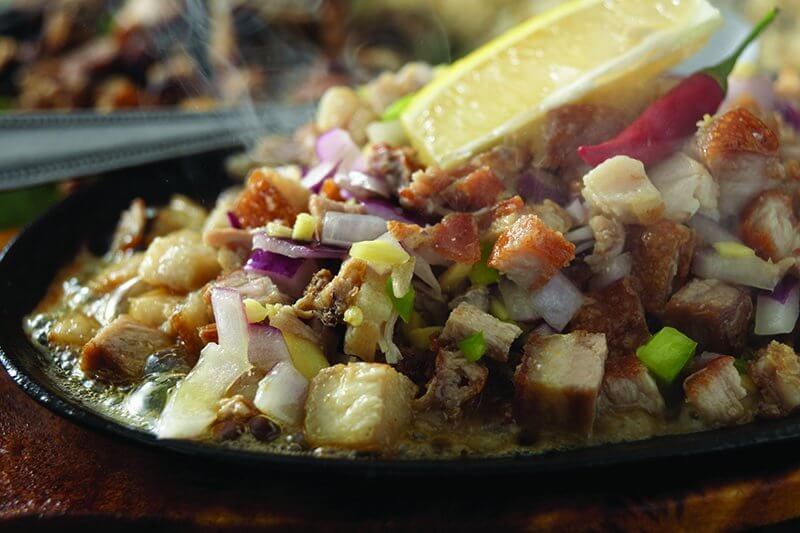 National Pork Board
Egg-cellent Opportunity
A new twist on the Vietnamese banh mi sandwich, Banh Mi Egg Salad Toast melds several cuisines into one flavor-forward experience. In this clever two-bite adaptation of the banh mi, egg salad is blended with Sriracha mayonnaise and layered atop pâté and salami slices on toasted French bread. A pickled veggie-and-herb salad and a garnish of fresh herbs add a tangy finish. "The banh mi sandwich appeals to Millennial food adventurers," says John Howeth, senior VP of market development for the American Egg Board. "This adaptation offers them an exotic taste of Asian cuisine grounded with familiar foods and flavors. Innovating within the larger global cuisine palette lets operators offer new flavor experiences."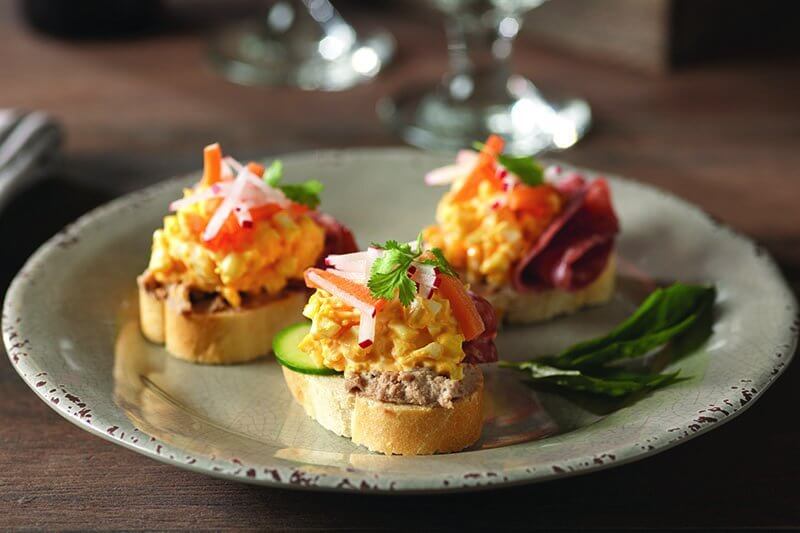 American Egg Board